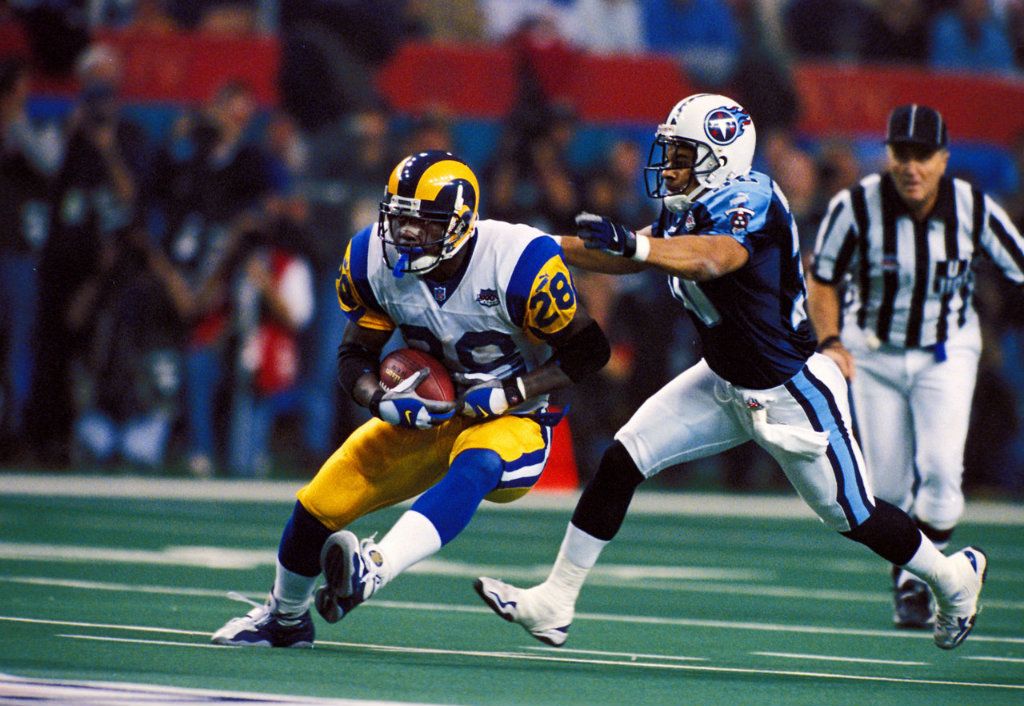 Marshall Faulk is No. 13 on Louisiana's list of all-time top 51 athletes
POSTED BY: MARSHALL FAULK in NEWS
Marshall Faulk's football journey began selling popcorn in the Superdome so he could afford tickets to a New Orleans Saints game. All he wanted was to watch football.

Then as he grew older, all he wanted to do was play the game.

Faulk went to Carver High School and lived in the Desire Projects in the Ninth Ward - humble beginnings in New Orleans - but his NFL dreams remained strong no matter what doubters said.

The Indianapolis Colts selected the San Diego State product second overall in 1994. Then he was traded in 1999 to St. Louis, where he propelled the Rams to two Super Bowls en route to his Pro Football Hall of Fame induction in 2011.

"I idolized this game so much," Faulk said in his Hall of Fame enshrinement speech. "I idolized the professional football player. I actually felt that one day that life could be mine. When that opportunity did come, I took it, and literally ran with it."

Faulk wasted no time making an impact, first for the Colts with 143 yards and three touchdowns in his rookie debut. He rushed for 1,000 yards in seven of his first eight seasons and earned Associated Press Offensive Player of the Year honors his first three seasons in St. Louis (1999-01).

That 1999 season literally was one for the record books. He set a then-record for yards from scrimmage (2,429) - one of his four straight years with 2,000 yards - and was just the second in NFL history to eclipse the 1,000-yard mark in both rushing and receiving.

"That 1999 Rams offense became the best offense in NFL history, and (Faulk) was the key," said Rocky Arceneaux, Faulk's Hall of Fame presenter.


Faulk's Super Bowl title with the Rams came in a 23-16 win against Tennessee in Super Bowl XXXIV. They had another chance two years later, at the Superdome in Faulk's own hometown, but they fell just short in a 20-17 loss to New England.

Faulk was a seven-time Pro Bowl selection and three-time first-team All Pro. He retired after the 2005 season with 12,279 rushing yards in 12 NFL seasons, as well as 6,875 receiving yards.

Now, Faulk remains in the spotlight as an analyst on the NFL Network, a role he has held for eight years.

Whether he was selling popcorn at the Superdome, setting records as a player or analyzing the game in front of the camera, it's all part of his lifelong dream.

"Listen, this is my expertise - football," Faulk said in 2011. "A lot of people play the game, but they don't love the game. They want to make money, move on and do other things. I love the game of football. I want to be around the game of football as much as I can, as long as I can."
By | Rachel Whittaker