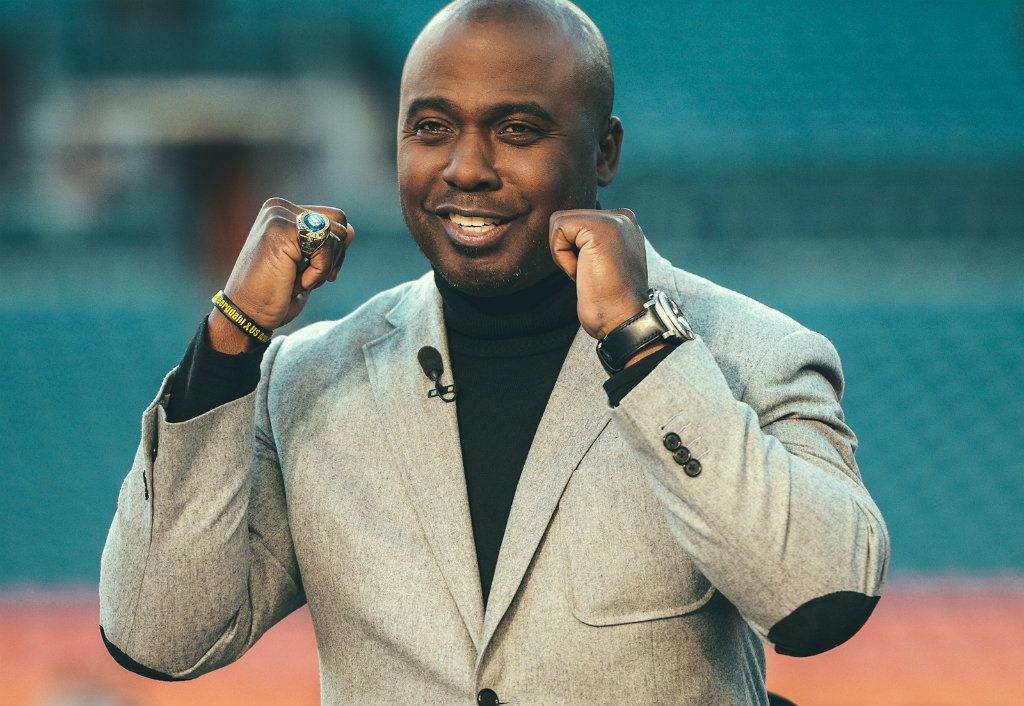 Golfing with Marshall
POSTED BY: MARSHALL FAULK in NEWS
The 3rd Annual Lumiere Place Golf Classic was hosted by former St. Louis Rams' star running back and NFL Hall of Famer Marshall Faulk. Marshall, currently a broadcast journalist with the NFL Network, is also an avid golfer. Proceeds for this popular weekend riddled with national celebrities benefit The Marshall Faulk Foundation.
A local Hall of Fame that weekend, all of our local sports teams had popular former and current reps on deck including the St. Louis Cardinals – Ozzie Smith, Al Hrabosky and Jason Isringhausen; St. Louis Rams –Az Hakim, Future Hall of Famer Aeneas Williams andRoland Williams; and the St. Louis Blues- Tony Twist,Terry Yake, Larry Patey, Reed Low and Mike Zuke.
Other celebrity friends of Marshall's attending were St. Louis native Blaine Gabbert (San Francisco 49ers),Jamal Mayers (retired Chicago Blackhawks), Cam Neely (St. Louisan -New Jersey Islanders), NFL Hall of Famer Eric Dickerson, Former St. Louis Football Cardinal Roy Green, retired Tennessee Titan Eugene Armano, Chicago Bears Michael Ford, retired Green Bay Packer and NFL Network Analyst Sterling Sharpe, The Blindside's Quinton Aaron andswimming Olympian Ed Moses.
The sold-out three day weekend event began with a Pairings Reception and Celebrity Poker Tournament at Lumiere Casino's Private Poker Room. Saturday morning guests and celebrities enjoyed a Four Seasons brunch before a 1PM shotgun start at Far Oaks Golf Course in Illinois. Golfers enjoyed 18 holes in beautiful weather. Later that evening everyone had a great time at Lounge 28 at Lumiere Place. A delicious buffet and talented DJ kept the music going until early morning.
The 3rd annual event was orchestrated by Synergy Productions (Amit Dhawan, MD. and his awesome project managers Amanda Constantinesco and Jennifer Milyard) in coordination with Alliance Sports CEO - Rocky Arceneaux and Faulk Foundation Executive Director - Brandi Greenleaf. Chuck Jackson's Fox Sports Midwesttaped the Golf Classic weekend. It premiered on that network on Sunday, July 7th at 5PM.
Alexis Crittenden wanted to host a fabulous shower for engaged sister Kellye Crittenden and she did just that a couple of weeks ago at the Ritz Carlton Hotel in the Plaza Salon. A well planned theme of pink and soft silver resounded while guests enjoyed a scrumptious brunch buffet, the clothes pin game and several not so boring bridal shower games orchestrated by Alexis.
Longtime friends and family cheered the Bride-to-Be who will be married to James Hickey on Long Island, New York next month. Kellye is the Granddaughter of Rosalyn Ball England Henry, PhD. and the oldest daughter ofDr. and Mrs. Michael Crittenden (Pamela Ball).
Guests wrote notes to the Bride-to-Be giving her suggestions for a long and happy marriage. Guests also received lovely gifts for guessing Kellye's age on the poster board with family pictures of her from age one to present. It was a delightful afternoon. The Bride received a variety of beautiful lingerie, colognes, gift cards and other exciting gifts.
A few of the guests who enjoyed this delightful occasion included Adrienne Watkins, Edythe Granberry,Pamela Hill, Ingrid Taylor MD., Linda Hancock Ross, Stacey Hancock Cash, Esq., Amy Rosenberger,Barbara Noble, Yvonne Chatwell, Earcil Canaan, Billie Jean Randolph, Albernice Fagen, Alana Miles,Marilyn Hicks, Barbara Noble and Yours Truly. Blessings and Best Wishes to Kellye and James.
Judi Griffin's (Griffin Financial Services Group) recent Pool Party and Dessert Extravaganza left guests full of an array of fabulous desserts. Each guest was responsible for bringing a decadent dessert. 
Hosted at her lovely West County abode it was a good time to catch up with her old friends including Cheryl Whalen (Unigroup), retired Ladue educator Cathy Jacobs, Karen Drake (Drake Consulting and Coaching, LLC), Sharon Harvey Davis (VP Diversity and Chief Diversity Officer – Ameren), Richard Massey, Karla Teeters and many others. The DJ kept guests from pool to dance floor all evening.
Everyone needed that exercise after consuming the yummy desserts that ranged from Ms. Hulling's cakes, cookies, pies, sticky rice to fruit kabobs. A few guests also kept tables of bid whist and spades going throughout the evening. Great summer opener Judi!
Source:
Dana G. Randolph // stlamerican.com