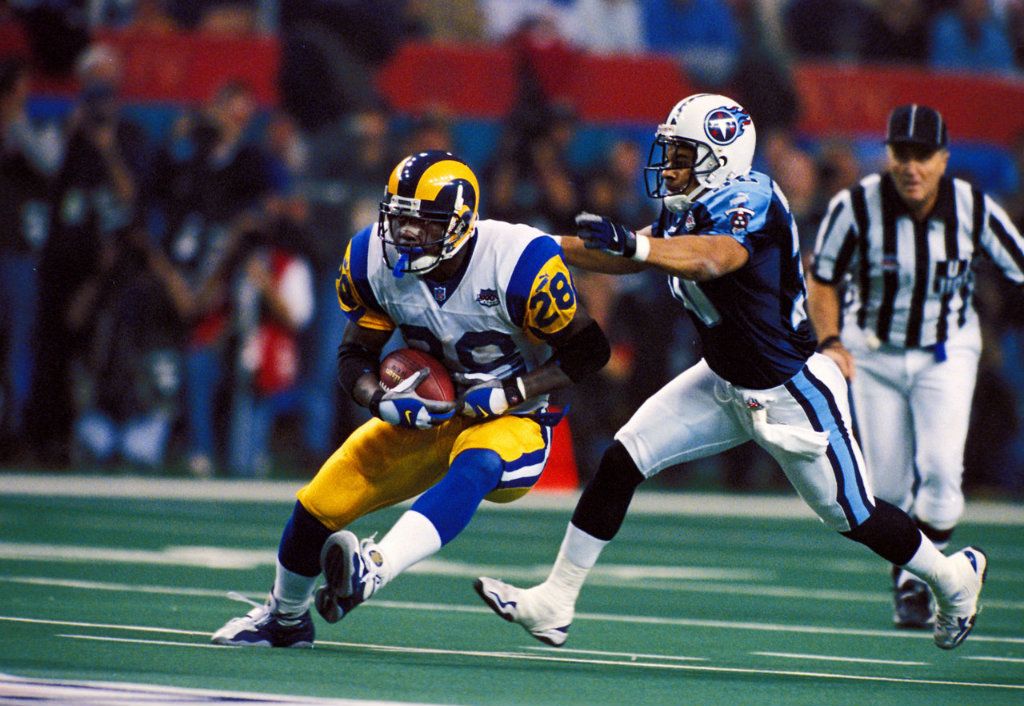 Faulk's Faves for Week 8
POSTED BY: MARSHALL FAULK in BLOG
Here's how I see week 8 rolling!
Chargers @ Broncos - BRONCOS
Lions @ Falcons - LIONS
Ravens @ Bengals - RAVENS
Bears @ Patriots - PATS
Dolphins @ Jaguars - DOLPHINS
Vikings @ Buccaneers - VIKINGS
Raiders @ Browns - BROWNS
Packers @ Saints - PACKERS
Bills @ Jets - JETS
Seahawks @ Panthers - SEAHAWKS
Texans @ Titans - TEXANS
Rams @ Chiefs - CHIEFS
Eagles @ Cardinals - CARDINALS
Colts @ Steelers - COLTS
Redskins @ Cowboys - COWBOYS
A few more thoughts...
I hated to see Austin Pettis go from the Rams but it does open up playing time for Givens a burner, and Tavons 1st round pick to get more reps. Speed is the name of the game and these 2 guys will scare defensive coordinators with there abilities to take the top off of defenses.
Rams taking down the Seahawks?  I must say I could not think of a way for STL Rams to beat the angry Seahawks coming off of a disappointing loss at home. But what a great job coach Fisher and his staff did by winning in all 3 phases of the game. Off, Def and special teams. The fake punt was a gutsy move but think about it. His young team had been playing hard all season giving up leads to more experience teams. His coaching decision to fake the punt and have Johnny Hekker throw a pass to get the 1st down is the perfect example of good coaching taking a chance but putting his players in a position to win. You can only make that call when you have job security.
On Monday the Cowboys face off against the Redskins and I'm looking forward to DeMarco Murray and his possible assault on the record books. Who said the running back position was dead in the NFL? I beg to differ. Now I really don't think the Redskins have enough on there D Line to handle the Cowboys O Line that's obliviously the best in the NFL and if they stack the line Dez Bryant and Terrence Williams will take advantage of a weak secondary. Cowboys 30-17
Could the Bolts head to Los Angeles?  I can see the SD Chargers playing games in LA but remaining an SD based team. The attraction of playing in a new stadium is very exciting for players, fans, and owners. The lure of 2 teams playing in one stadium excites the NFL who wants that market, so there is an NFL presence in LA. I'm sure the diehard fans would make the 2 hr commute if the stadium provides some attraction around so fans could make the adventure north worth their while for a family trip on Sundays. I am in favor of the team playing in LA but not moving to LA.
Falcons vs the Lions across the pond.  I'm really excited about being in London and I'm hoping, as I'm sure the NFL is to, that the Falcons can make this game against the Lions a good one so the wonderful fans in the UK can get to see a very competitive game in Wembley Stadium. At the end of the day I see Lions and their #1 ranked D winning 27-14.
And while the game between the Lions vs Falcons should be a good one, I'm not sure which sights I should go see. Let me know ideas of what I should do and where I must go.  Fish & Chips and a pint will be hand.